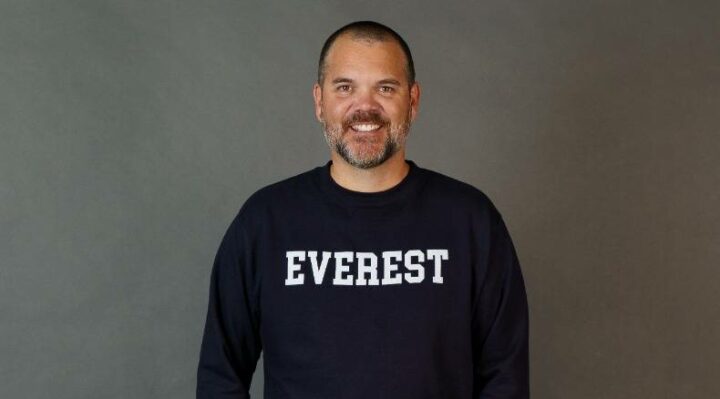 Everest is an e-commerce platform dedicated to providing the most reliable and the most robust equipment needed for an adventure. Whether it is apparel, camping, sports, or any other outdoor, fun-packed activity, Everest has it all. With the all-new survivor package, Everest's customers can now become even more daring and go to uncharted locations without having to worry about a thing.
Everest is a newly-launched marketplace designed for people looking for a thrilling adventure. Everest promotes outdoor activities such as sports, hiking, camping, fishing, boating, or any other physical activity. Slowly and gradually, Everest is becoming the go-to choice for a number of people looking for the perfect camping gear, or the most reliable hunting equipment. With Everest, no need to look any further. All the perfect gear can be found in a single place.
Everest has recently launched a new all-in-one package. This package is none other than the "Personal Survival Package by 12 Survivors". This package has everything one needs to go on an unexpected adventure. The package was designed with one thing in mind, to provide everything one should have in case of an emergency adventure.
The Personal Survival Package features all the innovative gear an adventurer needs to go through an unexpected adventure or a last-minute overnight expedition. This unique survival package comes equipped with supplies by "12 Survivors". The package contains Ignite-110 Headlamp, 20F Sleeping Bag, Ultra Mini First Aid Kit, a Sharp & Spark fire starter and Pocket Water Purifier. It has all the equipment required for an emergency, along with the useful stuff to help the adventurer get food and water.
While talking about the survivor package as the latest edition to the inventory, Bill Voss, the founder of Everest said: "We are delighted to expand our inventory by introducing a Survivor Package. Honestly, this package is a must-have for any adventurer. Who knows when the mountains would call? And when they do, would you be prepared? That's why we introduced the Survivor Package. Now you can keep it on standby, and whenever nature calls, you respond and grab this kit and head out, plain and simple."
Bill Voss is an entrepreneur with a unique vision. His goal is to help people enjoy outdoor and physical activities more and more. As an outdoor enthusiast, Bill created Everest to fulfil his needs along with catering to the requirements of other like-minded people as well. Bill has created a platform, which is an online marketplace dedicated to the needs of outdoor activities. Everest has a diverse range of items such as apparel, camping, gear, fishing items, hunting gear, sports equipment, navigation systems, boating inventory, and much more.
Being a product of passion and enthusiasm, Everest is a consumer-first and community-focused marketplace where everyone can thrive. Everest is becoming popular and getting positive responses from customers. By providing authentic and reliable items, Everest has proven to become the go-to choice for people looking to take on their next adventure.
About Everest:
Everest thrives in nature. They connect outdoor enthusiasts to outdoor sellers to spark the next adventure. The Everest platform is focused on amplifying the experiences of both customers and brands in the outdoor industry. They promote exploration, participation, and education to their customers. Everest helps brands of all shapes and sizes build relationships and trust with the outdoor community. Together, they're building the outdoor marketplace dedicated to helping everyone climb their very own Everest.