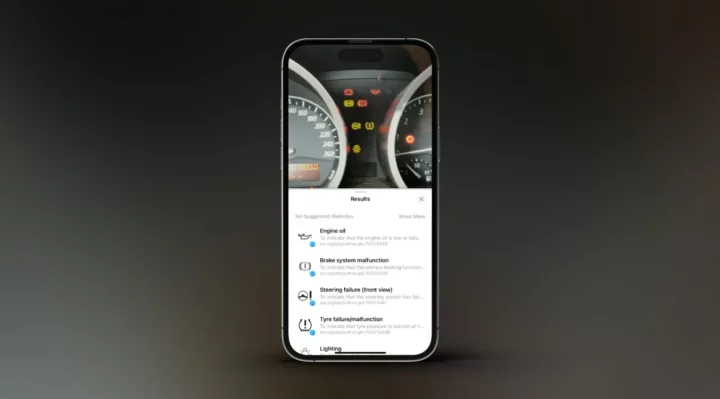 CUPERTINO, CA – iOS 17, Apple's latest operating system, introduces significant enhancements to its Visual Look Up feature, a tool designed to identify objects in photos and provide additional information. In a major expansion, iOS 17's Visual Look Up now includes the capability to recognize and decipher common symbols displayed on a car's dashboard.
This innovative update encompasses a wide range of icons, spanning from standard warning lights to perplexing symbols related to functions like ventilation, defrosting, and more.
iOS 17's Visual Look Up comes with several notable improvements, including:
Recipe Suggestions: Users can now discover recipes for similar dishes based on a photo they have taken.
Object Identification: When a user selects an object within a photo, they can instantly access relevant information through the callout menu.
Visual Look Up in Video: For video content, users can pause the video at any frame and tap the information icon to initiate a search about a subject.
While Apple highlights these enhancements, one remarkable feature that has not received significant attention is Visual Look Up's newfound ability to interpret car symbols, which has been made possible by iOS 17. In our recent test drive of this feature, we were genuinely impressed with its proficiency.
The Visual Look Up tool can recognize multiple symbols and icons within a single image, making it particularly helpful when faced with a dashboard illuminated by an array of warning lights. Once the symbols are identified, iOS 17 provides convenient links for users to access additional information about each symbol through Safari. In the Photos app, users can view the name of the icon and receive a brief description of its meaning.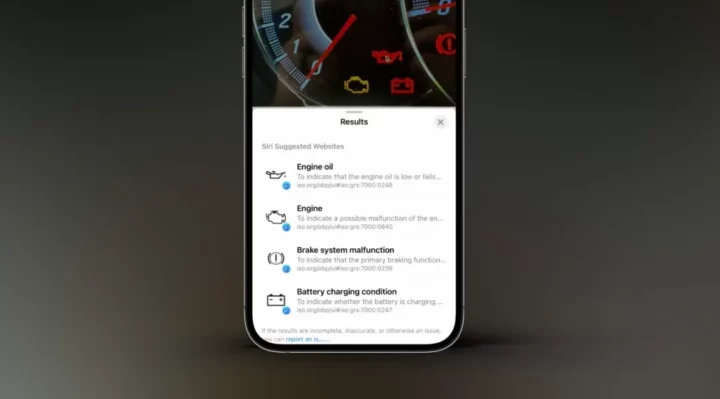 iOS 17's auto symbol recognition encompasses a broad spectrum of symbols. This includes those associated with dashboard warning lights, climate control, headlight settings, defrosting mechanisms, and many more.
To access the Visual Look Up feature, users simply open the Photos app on their iPhone and select an image containing symbols. If iOS 17 successfully identifies symbols within the image, a dedicated icon will appear in the bottom toolbar. For auto symbols, this icon takes the form of a steering wheel. Users can also manually activate the feature by tapping the "i" icon if the steering wheel symbol does not automatically appear.
This enhancement is an invaluable addition for iOS 17 users, particularly benefiting individuals who drive vehicles with complex dashboard displays. Have you explored these new Visual Look Up features in iOS 17? Share your experiences in the comments below.