In a recent report from Counterpoint Research, the "blended bill of materials" (BoM) cost for the iPhone 15 Pro Max has been disclosed, unveiling an 8% increase in manufacturing expenses compared to its predecessor, the iPhone 14 Pro Max.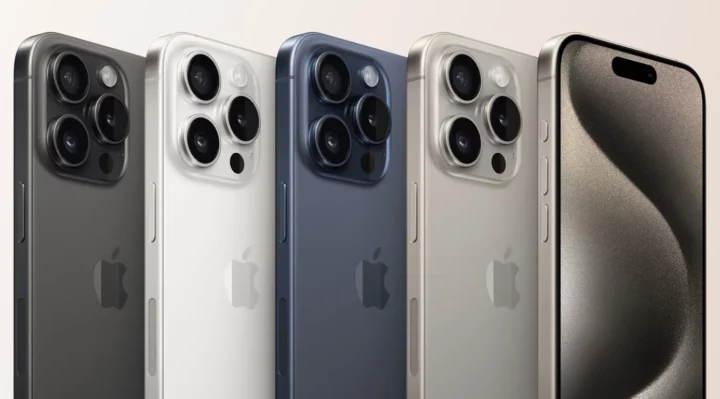 Key Points:
Cost Breakdown: The base model of the iPhone 15 Pro Max with 256 GB of storage is reported to cost Apple approximately $502 to manufacture. This represents a $37.70 (8%) increase in BoM cost compared to the iPhone 14 Pro Max with the same storage capacity.
Contributing Factors:

3-nanometer A17 Pro Chip: The adoption of the 3-nanometer A17 Pro chip, the first of its kind, is a major cost contributor. This chip offers enhanced performance and energy efficiency but comes with a higher manufacturing expense, with a $30 increase compared to the A16 Bionic chip used in the previous models.
New Tetraprism Lens for 5x Optical Zoom: The introduction of a new telephoto lens with an advanced tetraprism system, enabling 5x optical zoom, adds $25.1 to the manufacturing cost compared to the iPhone 14 Pro Max's zoom lens.
Titanium Frame: Replacing the stainless steel frame with a titanium one incurs an additional $7 in manufacturing costs. The new titanium alloy is more expensive but contributes to the device's overall build quality.

Production Efficiency: Despite the rise in production costs, the iPhone 15 Pro Max maintains the highest profit margin in this year's lineup. Apple's strategic decisions, including eliminating the 128 GB version and starting the base model at $1,199 with 256 GB, contribute to this profitability.
Apple's Product Control: The report notes that Apple has achieved a level of "significant control" over product design, scalability, costs, and profits, distinguishing it from many other companies in the industry.
Omitted Costs: The report clarifies that research and development (R&D) and shipping costs are not factored into the BoM analysis.
While manufacturing the iPhone 15 Pro Max proves more expensive for Apple, the company strategically navigates these costs, maintaining a competitive edge and profit margin in the premium smartphone market.