The world is constantly changing and evolving, as are our social habits. From sharing rides to sharing homes, the concept of sharing has taken the world by storm. Now, a new app in town is taking the sharing economy to the next level – Tabler.
Tabler is a unique app that allows you to share or join tables with people nearby. It's like an Uber Pool but for tables and private events. The app is designed to help people make the most of their social gatherings by connecting them with others in their community with similar interests.
For instance, if you're hosting a dinner party or a small gathering and have extra seats at the table, Tabler makes it easy for you to share your table with others. Simply on the app, and other users in your area can request to join. This not only saves you the hassle of finding extra seats but also provides an opportunity for you to meet new people and make new friends.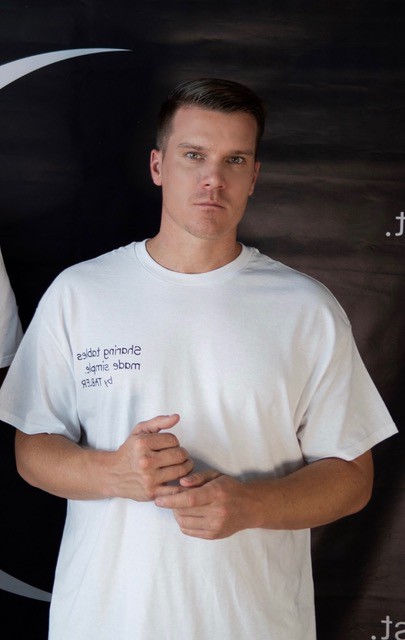 Tabler app is revolutionizing the way people socialize and experience the nightlife. It's an innovative sharing and inviting platform for night outs and hospitality.
With Tabler, gone are the days of trying to coordinate with friends to secure a table at a popular club or struggling to find a private event to attend. connects users with table owners who have spare seats at their table, allowing them to expand their social circle and enjoy a VIP experience without breaking the bank.
On the other hand, if you're looking for a place to sit and enjoy a meal, Tabler makes it easy for you to join existing tables. You can browse through a list of events in your area and request to join one that interests you. This is a great way to meet new people and experience new cultures in a relaxed and social setting.
"What sets Tabler apart from other social networking apps is its focus on creating real-life connections. By connecting people at the table, Tabler helps to break down social barriers and encourages users to engage with one another in a meaningful way." Alan Amadej Eferl founder of the Tabler app said.
Tabler, the groundbreaking nightlife platform, has recently raised $500,000 in pre-seed and seed funding from private investors, solidifying its position as a leader in the industry. With 150,000 users in its first 15 months and over 300 clubs and restaurant tables posted weekly in Miami, New York, and Las Vegas, Tabler is quickly becoming a household name. Tabler's recent funding round, impressive user base, and innovative approach to nightlife have positioned the company as a major player in the industry. With its focus on convenience, commitment to supporting local businesses, and reputation as a leader in the nightlife scene, Tabler is poised for continued growth and success.
Tabler is still in its early stages but has already garnered a five-star rating from its users. The app is easy to use and navigate and has a user-friendly interface. It's available for download on both iOS and Android devices.
In conclusion, Tabler is a game-changer in the world of social networking. It's an app that promotes community building and helps people connect with others in a unique and meaningful way. If you're looking for a new way to experience social gatherings or just want to meet new people, be sure to give