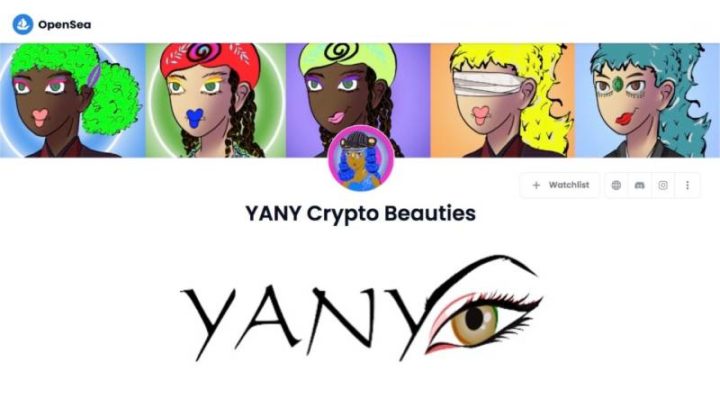 YANY Beauty has officially become the first luxury black female-owned beauty brand to create its own NFT. The company which has been known for its commitment to creating quality sustainable cosmetic products that are inclusive has recently announced its new NFT launch. The YANY Crypto Beauties NFT is available on the OpenSea marketplace. This NFT will be the perfect blend for both those who are passionate about the beauty industry and those interested in the tech world.
Those who are unfamiliar with NFTs or wanting to learn more about how these digitized tokens will be authenticated should know that the tokens are certified on the Ethereum blockchain. The 1,000 randomly generated 'Bad Ass Beauties' are available to buyers interested in beautiful unique designs that come with a little extra. Apart from the NFT, buyers will get access to a private Discord, member-only channel and invitations to join some of the company's upcoming virtual events. If all of that was not enough, YANY will also send a physical product to each buyer.
With the inclusion of NFTs in the items they offer, YANY is sure to make a dynamic splash in the Web3 space, where they will get to take advantage of all the power this technology has to offer. By forming this direct connection and relationship with customers they hope to make the brand not only more personable but more inclusive.
From their determined approach, to creating products that are not only good for people but great for the environment, to their search for inclusivity in every area of their business YANY seems to be on top of their game right now. The launch of their NFT is only the latest of their long list of accomplishments that make them one of the most desirable brands in the beauty industry. And there is so much more to come!