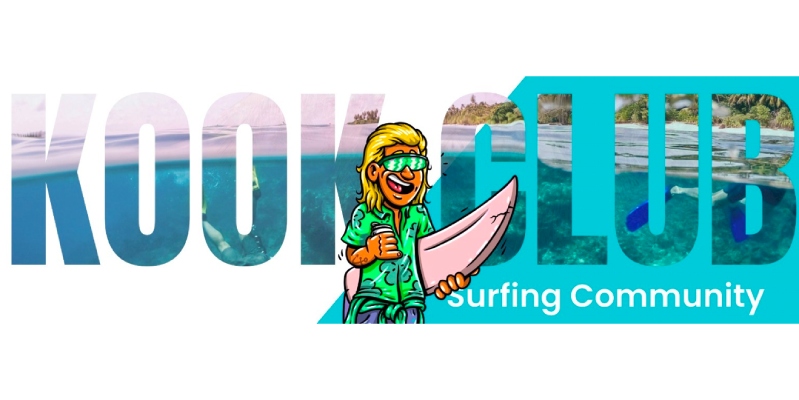 We take a look at Global NFT Surf project offering World-class surf trips, high performance gear, real-world utility & much more…
Kook Club is a community-driven NFT collection that aims to be the world's most valued and utilized surfing-related NFT to ever exist on the Ethereum blockchain. The 4,200-piece collection of digital Kooks will be the gateway to the world's most functional surfing NFT.
Why join the Kook Club?
The team behind the Kook Club movement have created a monthly rewards offering for holders of its NFTs, these include; world class surf trips to top-tier waves in paradise, major surf equipment giveaways from the leading brands, excursions to watch the world's best surfers compete on the world tour, and much more.
Luxury Trips
So here's the deal for Kook Clubs luxury trips… Kook Club NFT holders will be chosen at random for trips. If your Kook is chosen, you must choose either a luxury surf package worth $6,000 USD, or $3,000.00 USD worth of Ethereum.
The Kook Club team will purchase the trip from their affiliate travel agency, and a $6,000 travel voucher will be credited to you. You will also receive $1,000.00 USD worth of crypto to be used specifically for your travel costs. You must arrange your own travel.
*note* – If you don't surf, don't worry. All of the locations are paradise locations that offer many other exciting benefits & excursions.
High Performance Equipment
The holders will have a voting system which allows them to opt for either a luxury trip or alternatively, high performance equipment. The Kook Club will assign a portion of revenue, circa $28,000 per month, which will cover the costs of both the trips & equipment.
The equipment will be purchased from global retailers starting with REAL Watersports in the Outer Banks, North Carolina due to their giant inventory and worldwide shipping.
The NFTs
Picking up a Kook Club NFT not only cements your place within what's set to be one of surfings largest ever NFT clubs, but it also allows you to own a cool piece of art. The NFT's are a 4,200 piece collection of vibrant, hand-drawn artwork with an array of different traits.
Your own piece of IP which offers your identity in wonderful world of Web 3.
Mint & Secondary Market
The Whitelist presale will be live on September 29th with the Official public sale going live the following day, September 30th.
Once the mint is complete Kook Club NFTs will be available to purchase on Opensea.
Official Website – kookclub.io
Official Twitter – @KookClubeth
Contact Name – Mitch Lees
Contact email – Contact@thenftdaily.co.uk
Location – London, UK