When it comes to multitasking on foldable phones, OnePlus has taken a giant leap forward with its innovative approach called "Open Canvas." As the demand for running multiple apps concurrently on foldable devices grows, OnePlus has come up with a solution that stands out as a game-changer in the world of multitasking on foldable phones.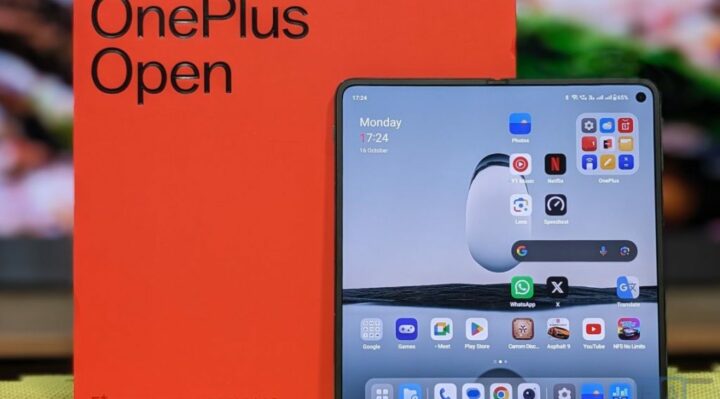 Foldable phones have been gaining popularity for their versatility, but one common issue users face is the challenge of effectively managing multiple apps on the limited screen space. OnePlus has addressed this problem in a way that sets it apart from the competition.
The OnePlus Open, which comes equipped with a 7.82-inch display, allows users to seamlessly run three apps at once. While this may seem in line with the well-known Monty Python quote, "three shall be the number of the counting," OnePlus approaches it differently. It offers a two-plus-one layout, providing users with a pair of full-sized apps displayed on the screen and the third one readily accessible with a simple swipe to the left or right.
OnePlus aptly dubs its innovative approach to multitasking as "Open Canvas." This approach ensures that users never feel the need to squeeze apps into cramped spaces, as is often the case with other foldable phones. While running three apps simultaneously on some competitors' devices may result in compromised user experience, Open Canvas takes a more user-friendly approach by holding the third app off to the side until needed.
One standout feature of the OnePlus Open's multitasking is the ease with which users can transition from the two-plus-one layout to a triptych layout. A simple four-finger pinch on the display seamlessly converts the layout, allowing all three apps to be visible at once. While this option provides the flexibility for users who need all three apps simultaneously, it may lead to a slightly overwhelming experience.
In practice, many users find that the two-plus-one setup offers the best overall experience. It is ideal for various scenarios, such as navigating through tech events in a bustling city, where users can run Chrome, Google Maps, and Instagram simultaneously without the hassle of switching between apps.
The OnePlus Open also supports floating windows for some apps, enabling users to overlay a fourth app on top of the primary Open Canvas layout. Moreover, the device conveniently saves recent layouts in the taskbar, allowing users to switch between different Canvases effortlessly.
While Open Canvas is already a preferred approach to multitasking on foldable phones, some enthusiasts wonder if OnePlus could push the boundaries further. Speculation arises about expanding Open Canvas to accommodate two-plus-two or even two-plus-three layouts, which would allow users to run more apps simultaneously. Though this may introduce complexity, it could unleash limitless possibilities for users.
The OnePlus Open, known for its excellent cameras, refined hardware, and forward-thinking approach to foldable technology, has set a new standard for multitasking on foldable phones. Its innovative Open Canvas approach offers a glimpse into the future of smartphone multitasking, and it's a clear sign of OnePlus' commitment to providing an exceptional user experience. As the market for foldable phones continues to grow, OnePlus has certainly raised the bar with the OnePlus Open.